PERSONALISED WINE IS ONLY THREE STEPS AWAY: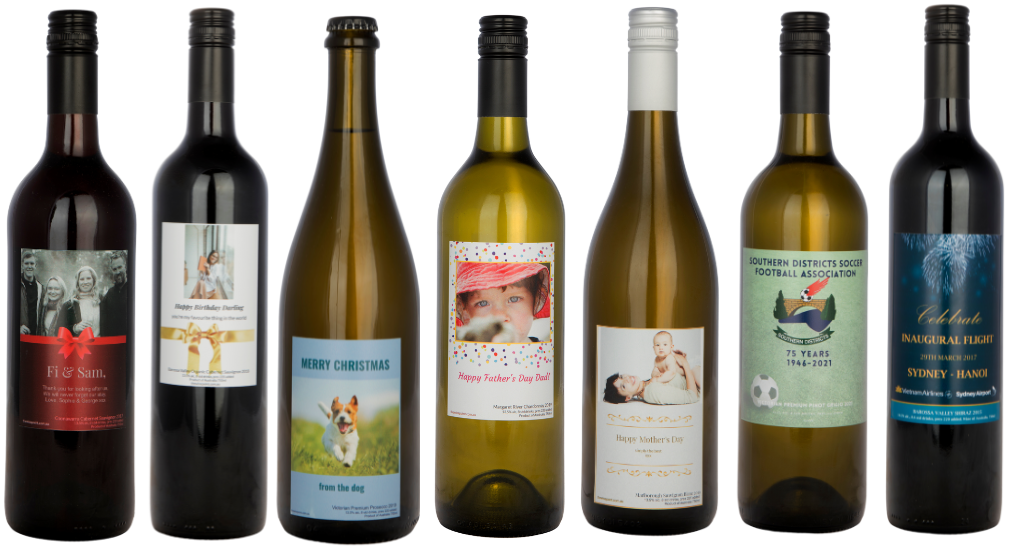 Your personalised wine labels can be designed in one of two ways:
TAKE OUR LABEL BUILDER FOR A SPIN
Start with one of our wine label templates and add your own images and/or text. Once you like what you see, you can order straight away.
LET THE WINE POINT TEAM DO THE HARD YARDS
Our design team can work up personalised wine labels using your logo or photo and a bit of text. We'll send you a proof to make sure you're happy
WANT AN EXCLUSIVE WINE FOR YOUR CAFE, RESTAURANT OR BAR?
Want a custom wine for your restaurant or bar? Drive sales and margin with a high-quality wine using your own logo or let us create a brand exclusively for you. Please call or email and let our team of experts assist.
CUSTOM WINE IS THE PERFECT FUNDRAISER!
Lend your next fundraiser a touch of class with custom wine labels from The Wine Point. Get in touch with us directly to see how we can help.