SHOW YOUR LOVE WITH A PERSONALISED VALENTINES WINE
Make your message extra special – and delicious! Tailor your message of love with a personalised wine using your own images and text. You'll be sure to win a heart!
Design the label yourself using our Valentines Wine Label templates here with orders starting at a single bottle.
Or select the wine first, then the label by clicking here.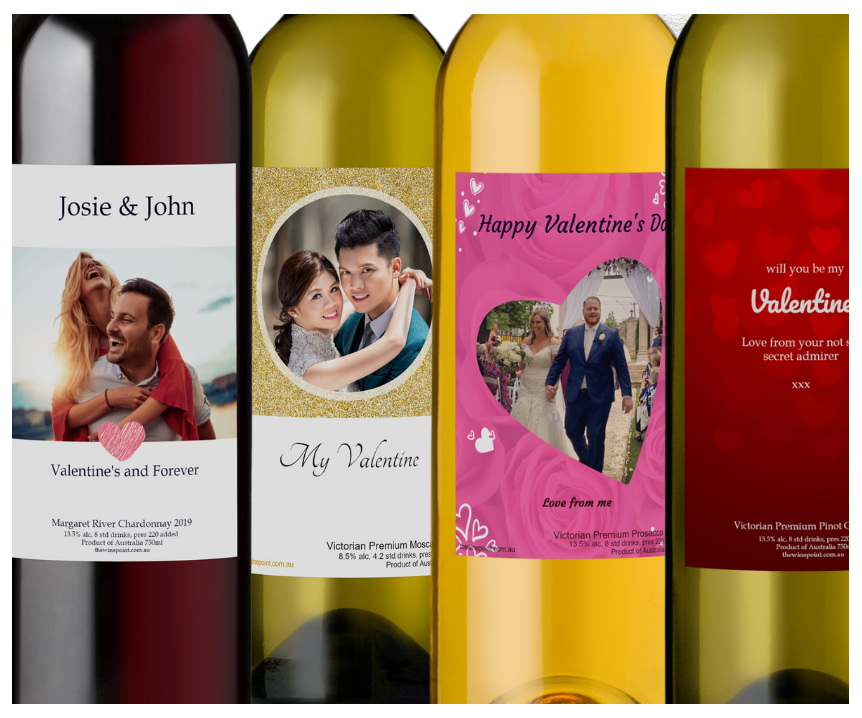 DESIGN THE LABEL YOURSELF USING OUR VALENTINES WINE LABEL TEMPLATES HERE WITH ORDERS STARTING AT A SINGLE BOTTLE.
OR IF YOU'D LIKE US TO DO THE DESIGN, CLICK BELOW FOR A FREE QUOTE.
It's easy and your Valentine will love it!